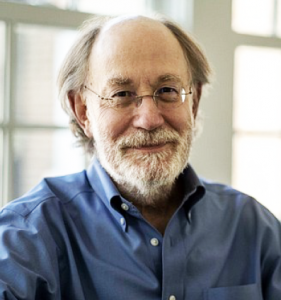 Vic Glasberg turned to civil rights law following the 1968 assassination of Dr. Martin Luther King, Jr., at which time he was a doctoral student in history at Harvard. He received his Ph.D. in 1972, having written his dissertation on the persons who founded and initially led the NAACP. He then attended the University of Pennsylvania Law School, and after graduating in 1976 came to Alexandria, Virginia to work with attorney Philip Hirschkop, who one decade earlier had brought the case that struck down laws prohibiting marriage between whites and non-whites.
Vic opened his own practice in 1982, focusing on plaintiffs' civil rights litigation. He is a long-standing member of the legal panel of the Virginia affiliate of the American Civil Liberties Union and has litigated numerous cases for the ACLU over the years. Vic has served as Special Counsel to the Alexandria and Prince William Human Rights Commissions and has given continuing education seminars, presented expert testimony, and written on issues arising in civil rights litigation and why he does this work. In 1991, Vic testified before the House Subcommittee on Civil and Constitutional Rights in support of H.R. 1, ultimately enacted into law as the Civil Rights Act of 1991. He also testified before this subcommittee in 1986, on civil rights implications of proposed federal legislation regulating the medical profession. Vic has been recognized for his civil rights and public interest work, including his work on behalf of Legal Services of Northern Virginia, of which he is a past President and Vice-President of the Board. He has the highest available rating on the Martindale Hubbel rating scale for lawyers and has been repeatedly listed as a "best lawyer" in annual published listings based on peer evaluations. In recognition of his civil rights work, in 1994 Vic was presented with the Guardian of Liberty Award by the American Civil Liberties Union of Virginia, and in 2017, he received the Oliver White Hill Courageous Advocate Award from the Virginia Trial Lawyers Association.  In 2022, together with Chief Judge Roger L. Gregory of the Fourth Circuit and U. S. District Judge John A. Gibney, Jr. and others, Vic was named to the Virginia Lawyers Hall of Fame in recognition of his work.
Vic has successfully litigated and settled cases addressing issues of free speech, religious liberties, prisoners' rights, police abuse, denial of due process, discrimination in the workplace and housing, and other issues involving civil rights. Vic also regularly counsels persons facing significant employment-related issues, including terminations, new contracts, or changes in status. Vic is admitted to all federal and state courts in Virginia, all courts of general jurisdiction in the District of Columbia, the Supreme Court of the United States, the Court of Appeals for the Fourth Circuit, and several other federal appellate courts. Most of his litigation is in the "Rocket Docket" of the United States District Court for the Eastern District of Virginia. Vic speaks French and has counseled clients in French.